By:

Andrew Hettick

(Security+, ISACA Cybersecurity Fundamentals)

Publication:

The Nebraska Banker

, March/April 2019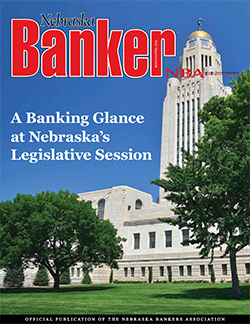 In the course of my work, I find myself visiting several financial institutions throughout the year. Although these institutions vary in size and complexity, many of them share several common deficiencies. Some of the prevalent security mistakes listed in this article may be resolved with relatively simple implementations, but others can take more substantial amounts of time and user training to remediate. Fixing these five deficiencies would greatly help to improve the security of any institution.
Utilizing Default Credentials
One common security mistake that is more common than you might realize is that of not updating default account credentials. If default credentials are left unchanged in a system or application, an attacker may be able to use those credentials to obtain legitimate authentication and thereby circumvent a large number of security controls. Also, due to the fact that the attacker is able to authenticate to the system with proper credentials, it is quite difficult to identify and respond to these intrusions. Make sure to update all default credentials when systems are set up on the network and change default administrator account names.